_________________________________________
Our Sponsors:
The Fitness Coach
43 Mall Way
West Sand Lake, NY 12196
518.674.8629
Click here to visit The Fitness Coach on Facebook
Alan Blond of The Fitness Coach has been such an amazing source of support for Children at Heart!
If you are interested in joining him in fundraising thru running a 5k, 10k, half-marathon or marathon in 2015, you can visit the facebook page for The Fitness Coach
or reach out to him at sblond@nycap.rr.com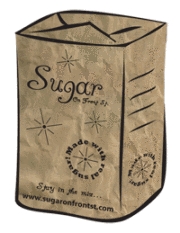 Surf City, NC
910.254.1110
Click here to visit Sugar Island online!
"Our thing is natural. NOTHING tastes worse than
red food coloring-unless it's black food coloring. Bleck!
We make ridiculously delicious cakes, cookies, cheesecakes, pies and everything else sugary out of
nothin' but love and the finest ingredients money can
buy. No pre-packaged mixes, frostings, fondants-nada.
We make it all-even our own condensed milk!
Graham cracker crust? We made those crackers!"

WWAYTV3

Go To Press Printing and Promotions
With more than 15 years of experience, Go To Press remains clearly focused on providing solutions to North American businesses for their graphic communications needs. Go To Press has received numerous accolades and recognition as one of the top companies in our industry as a leading provider of:
Promotional products
Printing services
Business documents
Company Store solutions
Tradeshow solutions
Event Management solutions
Total project management solutions